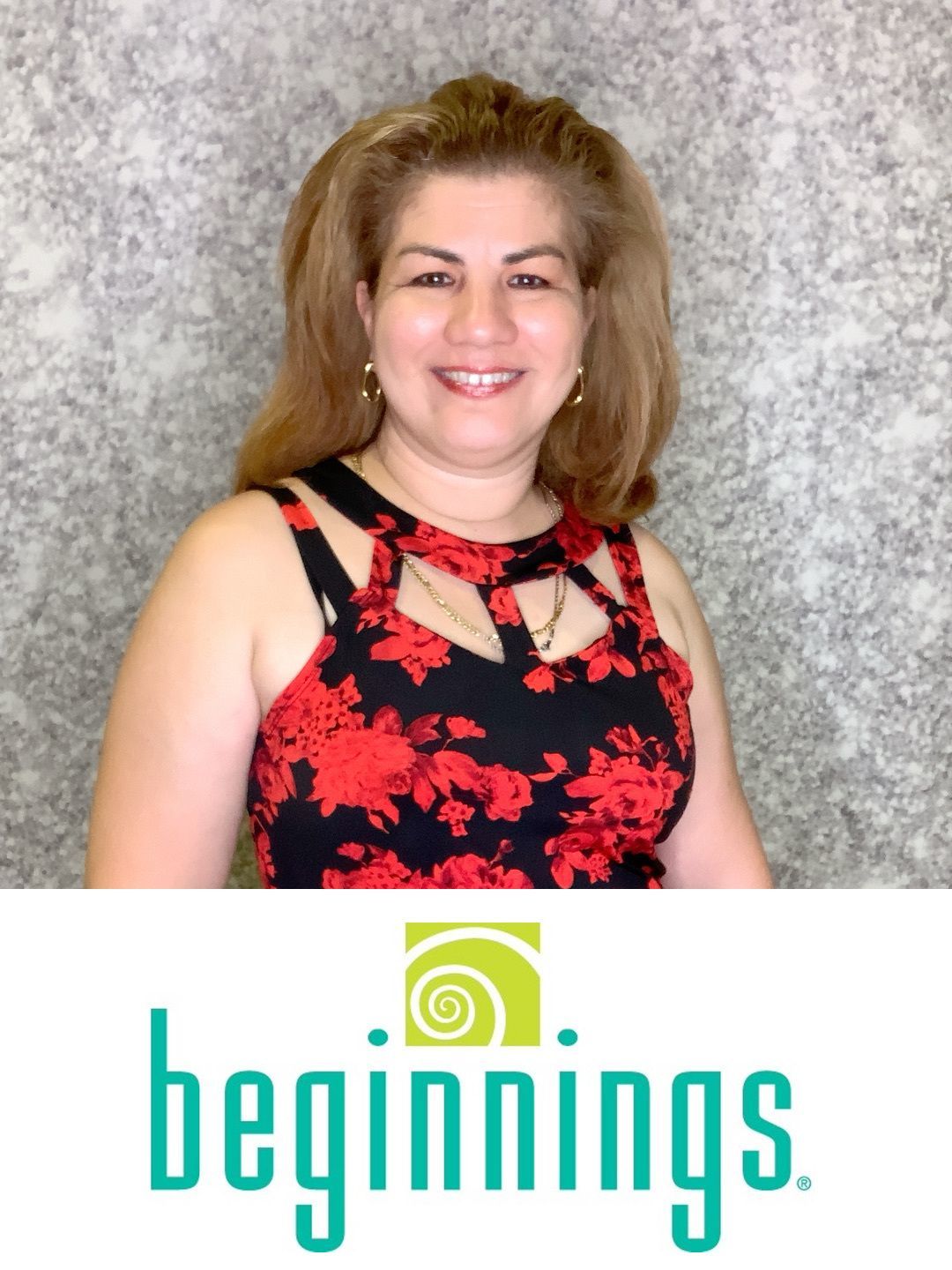 Parent Educator Spotlight: Wilma Rivera
Q: Tell us a little about your background. 
A: I'm from Puerto Rico but have called North Carolina home for a long time.  I have over 20 years working in community health outreach and education.  Early in my career I worked supporting migrant families finding resources and navigating the school system, but I have also always been driven to bridging the gap of health inequities. 
Q: What drew you to the type of work you do at BEGINNINGS? 
A: Early on I was told by family and friends that my career path would be communicating and educating, even though I did not see that in my future. I was very reserved and quiet and would get very stressed out when talking in public. This is why I love home visiting our families and that one- on-one connection.
Q: What is your role with BEGINNINGS? 
A: I feel that as a Hispanic Outreach Parent Educator for BEGINNINGS, I can focus on my passion of working with parents, helping them understand the hearing loss of their child and advocate in the educational and health care system for them. Although our primary services are free, I love that through BEGINNINGS' Grants to Parents program we can support parents to bridge that gap financially for emergency services.  It is very hard to navigate these systems and to do it in another language.
Q: Is there a family that has really inspired you in your work as a Parent Educator? 
A: I would not say that I have a specific family, but the parents that just left work, are tired, grieving, have many worries and still manage to open the door for me is what keeps me going.