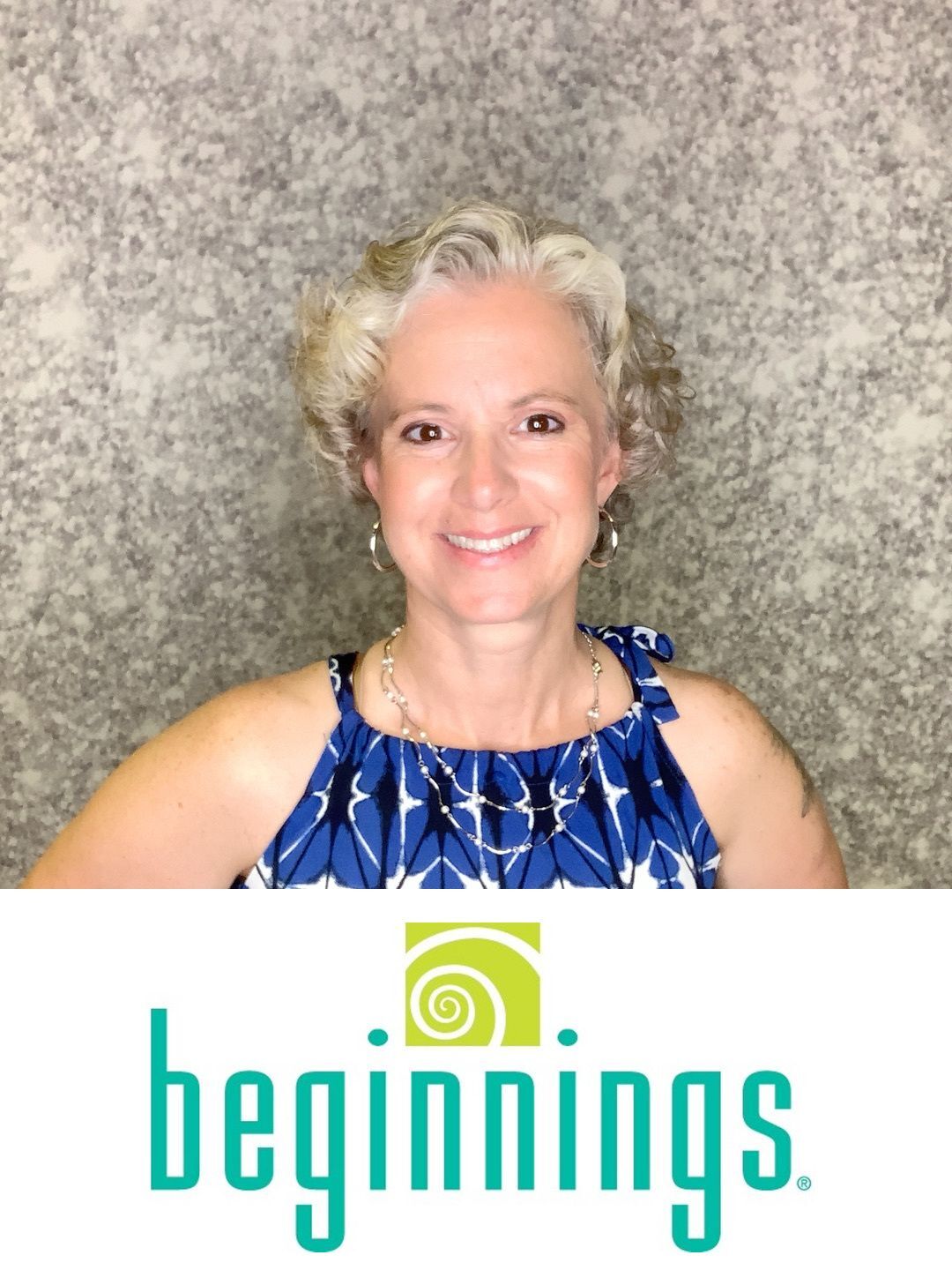 Q: Tell us a little about your background:
A: I am a teacher by training. I attended UNCG and obtained my undergraduate degree in Deaf Education and a Master's Degree in Elementary Education. I taught in the public school system for 17 years. While in school and in my teaching career, I fell in love with teaching language to those with limited language skills. I thoroughly enjoyed creating and participating in meaningful activities that increased my students' ability to communicate their thoughts and feelings. Seeing them blossom with confidence was very rewarding. 

Q: What drew you to the type of work you do at BEGINNINGS?
A: Beginnings' mission and philosophy is what drew me to work for Beginnings. Early in my teaching career, I remember attending a department of public instruction workshop and first heard about Beginnings. I heard the Executive Director speak about how Beginnings provides emotional support and access to objective information about hearing loss so parents can make sound decisions for their child and their family. As a teacher at the time, I felt that the missing piece for my students was facilitating parents to be actively involved in their child's education. Since working with Beginnings over the past 4 years, I feel I have helped fill that missing piece for many of my families. 
Q: What is your role with BEGINNINGS? 
A: I am a Parent Educator in the Triad. I support families through their child's hearing loss journey from identification through age 22. I also support a number of families with children diagnosed with Central Auditory Processing Disorder. 

Q: Is there a family or a family's situation that has really inspired you in your work as a Parent Educator? 
A: I don't have a specific family or family situation that has inspired me per se. What does inspire me, however, is when the light bulb goes off when I explain the audiogram to parents and I can tell by the questions they ask, they understand the impact of the hearing loss and what needs to be done to meet their personal goals for their child. In addition to that, I'm inspired when I sit down with families whose child has Central Auditory Processing Disorder and they feel validated and share that a weight has been lifted off their shoulders because what they experience on a daily basis is consistent with the results of the testing and the narrative from the audiologist. That clear understanding and knowing that I can help them along their journey is extremely gratifying to me and why I continue to be a part of BEGINNINGS.