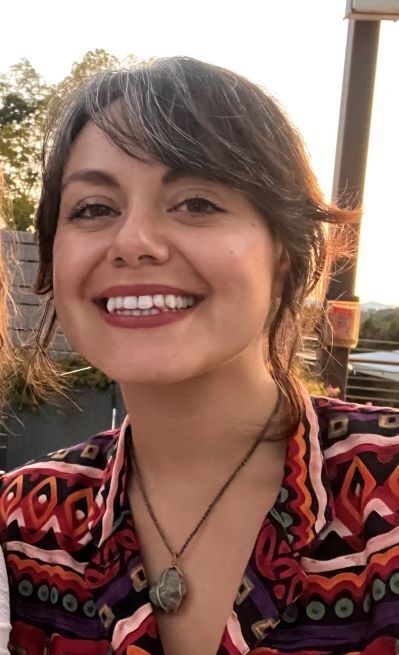 Q: Tell us a little about your background.
I have a B.S. from UNC Wilmington with a focus in Psychology. I previously helped open an Assisted Living facility as the Director of Community Relations, helping families navigate the long-term world and hard decisions they had to make. I previously advocated for families or those who had no families to advocate for them, and it has been a gift teaching parents to advocate for themselves and their children as a parent educator with Beginnings.
Q:  What drew you to the type of work you do at BEGINNINGS?
As long as I can remember my passion has been helping others, and I've always aimed at finding career paths that emphasize that. I enjoy educating others and most important, giving them the tools to be able to advocate and find the power within themselves. Additionally, as a Peruvian immigrant, working with Hispanic families was a strong draw to BEGINNINGS, as my parents would not have been able to navigate the school system alone when I was younger. I believe that with proper knowledge we are able to make the decisions we deem best, and I really enjoy giving parents the tools to be able to help them make those decisions.
Q: What is your role with BEGINNINGS?
I am a Parent Educator as well as Hispanic outreach in the Western counties of NC. I provide support, education, advocacy and resources to the families that I work with. Sometimes that means lending an ear, and sometimes that means helping create a plan to tackle a school meeting. I enjoy meeting each individual family where they are in the process.
Q: Is there a family or a particular family's situation that has really inspired you while you have been with BEGINNINGS?
Every situation is so unique and inspiring. I always walk away from a home or school visit having learned something new, which helps me better serve the next family I encounter. It is extremely inspiring to watch the process of a parent becoming empowered and advocating for themselves, especially those whom didn't realize the strength of their voice.