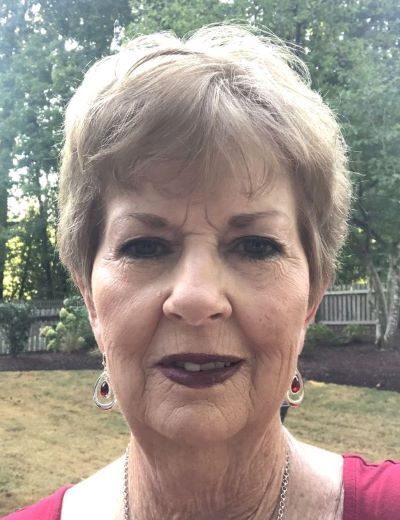 Q: Tell us a little about your background.
A: I worked in the world of Corporate America as an executive secretary all of my life and retired earlier than planned due to a buyout of my company. I started doing some volunteer work for BEGINNINGS in 2011 and fell in love with the staff and the mission of our organization. In 2012, I was blessed with an offer to come to work as an assistant to the Executive Director. Since Day One, I have been so happy to come in and work every day with the amazing staff of BEGINNINGS. It has never seemed like a job to me as I am very passionate about helping with our mission and being a part of doing something so important for the families in North Carolina who have children that are deaf or hard of hearing. It's awesome to love your job and work with an organization where everyone is so driven and passionate about what they do.
Q: What drew you to the type of work you do at BEGINNINGS?
A: I was drawn to BEGINNINGS because I personally live in the world of hearing loss. I began losing my hearing in my late 30s and it was probably the scariest thing I have ever been through in my life as I knew I would soon be living in a world with no hearing. In 2005, my left ear had been totally deaf for about 10 years and the right ear was down to only 35%. My ENT talked to me about getting a cochlear implant (CI) and it truly gave me "hope". After I was implanted it honestly "gave me my life back." I went bilateral in 2008 and it's been beyond an incredible blessing for me. The journey has not always been easy and very isolating at times, but there have been so many wonderful things that I have been able to experience because of my hearing loss. I serve as State Treasurer for the North Carolina Hearing Loss Association and also on the Board for the Wake Chapter of HLAA. I have been part of the research being done by my cochlear implant company out in California for future technology for the implant. I serve as a mentor for my CI company and meet and help others in the area who are looking into getting the implant. I only knew one person with a CI when I was preparing for what lay ahead after the surgery with the CI, and to be able to share my journey with others and answer their questions as they begin to make that step has been such an honor.
Q: What is your role with BEGINNINGS?
A: I started out as the secretary for the Executive Director of BEGINNINGS and am now the Business Manager for the organization.
Q: Is there a project at BEGINNINGS that has been particularly meaningful to you while you've been here?
A: I very much enjoy being part of "Team BEGINNINGS" that represents our organization at the annual North Carolina Walk4Hearing. The Walk brings awareness to others across the state about hearing loss and its impact on so many. We have many of the families we serve come out to spend proudly walk for their family whose lives are touched by hearing loss. It's fun to see the families, especially the children, having such a good time and being able to be around others who "really understand" as they too have "been there and are doing that" and know what the journey is like.