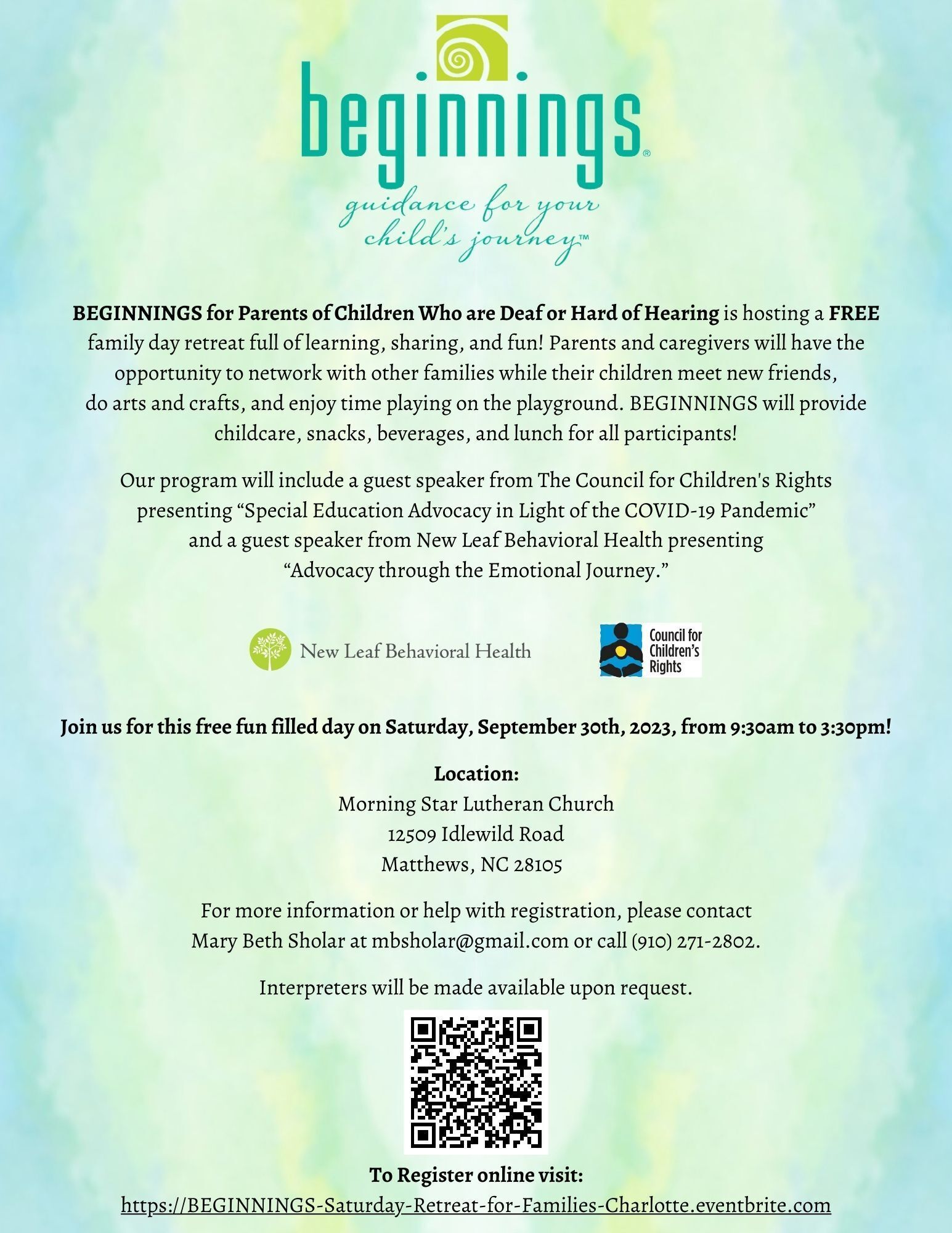 Join us for a FREE family day full of learning, sharing and fun! Parents and caregivers of children with hearing loss will network with other families while their children make new friends, do arts and crafts and play! BEGINNINGS will provide childcae, snacks, beverages and lunch for ALL participants!
Location: Morning Star Lutheran Church, 12509 Idlewild Rd., Matthews, NC 28105.
Interpreters will be made available upon request.